Political Change and Urban Regime Analysis in Dutch Local Government: Rotterdam 1998-2008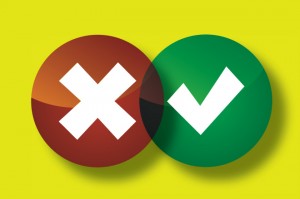 More information on obtaining the book: website Eburon; jvandermade@eburon.nl
Click here for the PDF version of the dissertation.
Click here for the review by dr Sarah L. de Lange on pages 7 and 8 (Sarah de Lange is assistant Professor of Qualitative Methodology, department of Political Science, University of Amsterdam).
Short outline
This research is about an anti-establishment party that won one third of the votes in the local election in Rotterdam (the Netherlands). This shocked political parties and governmental actors that were reluctant to cooperate with this party. However, only months after the victory, the party is part of the 'political executive' and several years later, changes according to the party's agenda have been implemented with support from almost all other parties. This research shows how a political system of consensus and accommodation relates to anti-establishment politics and vice versa. It gives insight in how aversional politics can amount into governing coalitions that are able to achieve results. Thereby, this book not only provides insight for people with a general interest in the working of (local) politics, but also for municipalities facing similar dissentual political parties.
Summary
This research focuses on how political change takes place in Dutch local government, mainly in Rotterdam. Political change in this context should be interpreted as the implementation of a political agenda or programme.
In 2002, a political party in the Dutch city of Rotterdam called Liveable Rotterdam (Leefbaar Rotterdam) won the Rotterdam local elections with almost 35% of the votes. The party and its leader Pim Fortuyn had an ambitious agenda on which safety policy featured prominently. They took a quite hostile position towards the established local actors, such as other political parties, the mayor, and the civil service. Most of these actors in turn were not willing to cooperate with Liveable Rotterdam. In the Dutch (local) political system and culture, change is achieved through cooperation and consensus, and it therefore seemed unlikely that the implementation of Liveable Rotterdam's political agenda could succeed. Nevertheless, four years later, changes consistent with Liveable Rotterdam's agenda seemed to have been effected on several issues, most notably safety policy. If this was indeed what happened, the question is, how? In trying to answer this question, this study aims to shed light on the relationship between anti-establishment or adversarial politics and the Dutch political and democratic tradition of accommodation and consensus. After 2002, this question has only gained in relevance as more parties have emerged both locally and nationally that also display an anti-establishment attitude and focus on similar themes.
The theoretical tool with which to explore this topic is 'urban regime', a concept that is familiar in Anglo-American urban studies, but less so for Dutch and other European cases. This dissertation is therefore also an exploration into the usefulness of the urban regime concept to study political change in Dutch local government. This leads to the following central research question:
Is 'urban regime' a valuable concept in analysing political change in Dutch local government, particularly Rotterdam's safety policy between 1998 and 2008?
The urban regime concept, whose main originator is considered to be Clarence Stone, has been developed by several authors. Over the years, the urban regime concept has been seen mainly as an intense and durable cooperation between public and private actors. However, there are other strands of thought about what an urban regime is or how it can be used (see Chapter 2). One of them is that an urban regime captures all aspects of local governing by making a distinction between four analytical elements:
An agenda to address a distinct set of problems
A governing coalition formed around the agenda
Resources for the pursuit of the agenda, brought to bear by members of the governing coalition
A scheme of cooperation through which the members of the governing coalition align their contribution to the task of governing (Stone 2005a: 329, italics added).
In this research, the four urban regime elements first and foremost provided a solid structure to analyse Rotterdam's evolving safety policy. The results are that after 2002, Rotterdam safety policy increased in priority, evolved into a zero tolerance approach, developed a combination of repression and prevention, and was strengthened by a focus on implementation. Discussions on the benefits as well as the downsides of Rotterdam's multicultural society (e.g. high criminal statistics for some ethnic groups) were more publicly discussed, and an accountability system of 'targets' was implemented with strong political backing. In addition, the number of surveys and questionnaires asking citizens for their views about the board and board policy increased strongly. Practically all these changes had some pre-2002 background and have displayed a thorough amount of continuity after 2006.
The urban regime model also presupposes that when the four elements are aligned – in other words, when actors possessing sufficient resources align around a particular agenda – implementation of that agenda is likely. The urban regime analysis showed that in Rotterdam – much like in Stone's Atlanta (Stone 1989) – electoral results do not completely account for decisions being made. Instead, a broader – partly non-directly elected – coalition of (semi-)autonomous actors, aligned around an agenda and in possession of indispensable resources, accounts for local governing and for the implementation of any particular agenda. For Rotterdam's safety policy, this alignment was strongest between 2002 and 2006. With regard to Rotterdam's safety policy, the urban regime elements show the following results:
Agenda: a city where everyone feels safe
(Governing) coalition: board, mayor, police, district attorney
Resources: sense of urgency following the elections, political skills among board members, financial and organisational resources
Scheme of cooperation: formal and informal negotiation, trust.
The urban regime also provided more insight in the chronological process of Rotterdam's political change. The chronological analysis of the four urban regime elements showed a certain amount of continuity and hampering effects accompanying the changes desired by Liveable Rotterdam and the governing coalition. The political change did come about through a recognisable agenda, supported by a powerful (selective) governing coalition in possession of indispensable resources, but the analysis showed that this coalition came together and related to the broader range of (semi-)governmental actors involved in Rotterdam local government through accommodation and consensus.
In the fragmented context of Dutch local government, a governing coalition needs the participation of a broader range of actors. And most actors involved in Rotterdam's decision-making and safety approach – national government, the Labour Party, the mayor, the municipal districts, the police, the district attorney, and the civil service – generally went along with the (safety) agenda. This attitude not only influenced the development of the changes, but was also partly the reason why the changes were maintained after Liveable Rotterdam withdrew from the political coalition. Explanations for cooperation varied from democratic principle (e.g. 'This is what citizens have voted for'), to pragmatism ('We'd bond with the devil if that benefits our district'), to conviction (e.g. the Labour Party chairman: 'Only then did I realise that safety is an important municipal task' or the police who considered the electoral victory of Liveable Rotterdam 'a gift from God'), to a sense of professional obligation, such as that expressed by some civil servants (e.g. 'You serve whomever you have to serve'). The implementation of the safety agenda would, in any case, not have been possible without these actors' contributions and their accommodation of the safety agenda. These actors either coordinated the safety approach (mayor, police, district attorney), carried out the safety objectives (districts, civil service), helped to acquire a majority in the municipal council to approve safety-related reports (Labour Party), or even made a law at Rotterdam's request, thereby also giving the board and thus Liveable Rotterdam a more acceptable face and reducing Liveable Rotterdam's initial outcast status (national government).
However, accommodation constitutes more than just making an agenda possible. The idea of accommodation suggests not only that a system accomplishes change by acquiescing to it but also that changes do not drastically alter the status quo or that local actors do not completely assimilate or surrender to the 'challengers' of that status quo. In that way, accommodation also functions as a safeguard against excessive or extreme change. In Rotterdam, this was visible in the fact that the establishment gave in to the changes substantially, but not completely. Some local actors served as a buffer between Liveable Rotterdam's harsh proposals and the people or institutions they were directed at. In Dutch local government on the whole, there are a number of actors and moderation mechanisms that constitute the process of accommodation. In general, the fragmented system of Dutch and Rotterdam local government is a powerful safeguard against excessive or extreme change. While Rotterdam's political constellation changed in 2002, many other local actors did not. Neither the civil service, the districts, the mayor, the police, the district attorney, nor neighbourhood organisations experienced a comparable change in constellation or leadership. This administrative continuity ensured sufficient passive resistance to some proposals, as the status quo was still a viable alternative. And apart from the constellation of local government, further continuity is provided by the legal and governmental framework of the Dutch state and the entanglement of local, provincial, and national government. Local governments cannot make regulations or policy that contradict provincial and national regulations or ignore certain legal procedures, such as the authority of civil courts or the Dutch Council of State – let alone international law. On the local level, the judicial system is to some extent enforced by the local ombudsman and local court of audit, which form a check on municipal policy, after which the municipal council can take further action.
Urban regime analysis shows that with sufficient resources even anti-establishment political parties can become part of the mainstream of Dutch politics and policy making. Even though establishment and anti-establishment political parties may remain far apart on controversial issues, they can also establish common ground.Research into the exact degree of this type of mutual accommodation will be necessary as anti-establishment or 'populist' political parties reach greater heights in the polls and in representative bodies, not only in the Netherlands, but all over Europe. Only through additional research can we really determine if these parties pose a threat or negative challenge to democratic systems as is often claimed, or whether they revitalise local governments and can account for change based on citizens' agendas instead. This book may be regarded as a first contribution to exactly that type of research.
Dutch press release: Populistische partijen en establishment passen zich aan elkaar aan
Partijen die zich stevig afzetten tegen de bestaande politiek, zijn in staat hun politieke agenda uit te voeren. Dan kan alleen als de gevestigde en de nieuwe partijen zich aan elkaar aanpassen. Onderzoek van promovendus Julien van Ostaaijen naar Leefbaar Rotterdam na 2002 laat zien hoe deze paradox zich voordeed. Hij verwacht dat andere populistische partijen door aanpassing ook succes kunnen hebben.
Ondanks wederzijdse afkeer tussen de 'oude' politieke partijen in de Rotterdamse gemeenteraad en nieuwkomer Leefbaar Rotterdam, lukte het die partij belangrijke programmapunten te verwezenlijken. In 2002 had de partij een derde van de stemmen gewonnen en trad Leefbaar toe tot het college van B & W. De vraag was of Leefbaar Rotterdam zich zou aanpassen of dat het bestaande systeem dat zou doen. Ondanks dat Leefbaar Rotterdam geen meerderheid had in de raad, en zich afzette tegen de andere partijen, is de partij erin geslaagd succes te hebben, mede omdat veel politieke en niet politieke actoren die veranderingen mogelijk maakten. Vooral op het gebied van een strikter veiligheidsbeleid (0-tolerantie), maar in meer of mindere mate ook op het gebied van een strengere aanpak van immigratie- en integratievraagstukken, duidelijker afrekenbaarheid van politici en meer inbreng van de burger in de politiek. Tegelijkertijd moest ook Leefbaar Rotterdam zich aanpassen. Het spel van coalitievorming werd geaccepteerd en het uitvoeren van het veiligheidsbeleid werd zelfs grotendeels aan de liberale burgemeester Opstelten overgelaten.
Ideeën Leefbaar Rotterdam geaccepteerd
Julien van Ostaaijen deed zijn onderzoek aan de hand van interviews met politici en ambtenaren, analyse van websites, kranten en programma's en bezoek aan debatten en (buurt)bijeenkomsten. Hij concludeert dat de agenda van Leefbaar Rotterdam zelfs voor een deel werd uitgevoerd nadat in 2006 de partij geen deel meer uitmaakte van het College van B & W. Dat kwam doordat die onderdelen inmiddels breed binnen het Rotterdamse bestuur gedragen werden en niet meer van Leefbaar Rotterdam afhankelijk waren. Het gaat dan bijvoorbeeld om het veiligheidsbeleid, het formuleren van afrekenbare doelstellingen en het 'kijken achter de voordeur'.
Het succes van vooral het veiligheidsbeleid tussen 1998 en 2008 is geanalyseerd op basis van urban regime analyse. Na 2002 kwam er een nieuwe, aansprekende agenda (Rotterdam veiliger maken), ondersteund door een bestuurlijke coalitie bestaande uit politiek (met een belangrijke rol voor Leefbaar Rotterdam en later de PvdA), bestuur, politie en OM om deze uit te voeren. Deze coalitie beschikte over voldoende (materiële en niet-materiële) hulpbronnen voor de uitvoering van de agenda en er was vertrouwen en uitruil als basis voor samenwerking.
Het onderzoek is van belang in het licht van de opkomst van andere populistische politieke partijen. Op basis van het onderzoek is te verwachten dat populistische partijen ook elders succes kunnen hebben. Ook valt te verwachten dat zij dat alleen kunnen doen, door zich aan te passen aan de spelregels van de bestaande politiek.
Julien van Ostaaijen (Breda 1978) studeerde Bestuurskunde aan de Universiteit van Tilburg en werkt nu als onderzoeker bij de Tilburgse School voor Politiek en Bestuur.